So while not posting, I have been knitting.
I finally finished up Flore, in the Red Pepper colorway.
4830|400
It's a fiddly knit. Not overly taxing, but fiddly in the doing and fiddly in the finishing. It is very cute however, and something I've wanted to knit since before I knew how to knit at all. As soon as it's dry, it's going to go overseas to await a kiddo that is due soon.
The pattern was fine, but I didn't like yarn. (Takhi Cotton Classic DK I believe) This doesn't surprise me as I generally don't like to knit with 100% cottons. I am well pleased with how the hat turned out in the end however, and am considering making a second in a wool or wool blend.
I've been spinning too. I ordered some stuff from Paradise Fibers. One of the stuffs I ordered was some of Ashland Bay's Rainbow Firestar glitz.
You can see below one of the pre rainbow glitz batts on the left and in the middle and on the right you can see Rainbow Firestar. It turned out lovely and more like what I was seeking to match. I've already spun it up and plied it as well, but that will have to be another post.
4833|400
I got a new camera strap to help me keep track of it, and it's lovely. I got it from Phat Straps Etsy shop.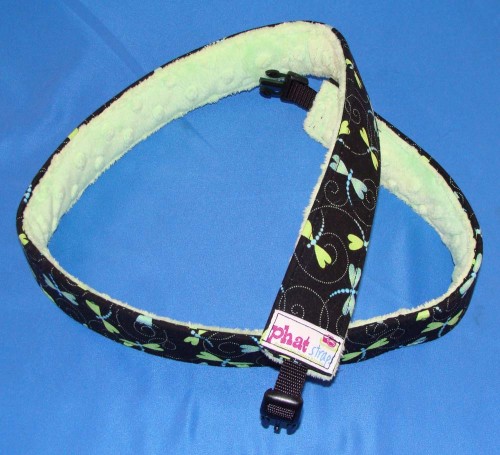 It's quite cute, sturdy, and I like it. I do think I should make a padded velcro sleeve for the camera itself now though, but I'll have to see if I can find a good fabric match first.
I also spun up a few other things, but not all are quite skeined up yet, so that will have to wait.
Oh and I made some catnip mice for Bri a few weeks ago. The smallest one is MIA but the medium and large one are pictured below. They have been well loved already, and continue to be played with each day, so I consider them a success.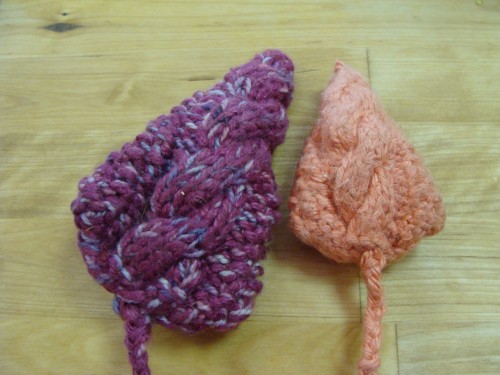 Copyright © 2009. All Rights Reserved.