I've read a thing for someone on the internet.
If you like podcasts and Fantasy Short Stories, check out Podcastle.
In fact, if you like, you can start with the story I read here.
I have photos of the Rainbow Campfire Mitts finally.
I finished the Cat's Cocoon thing, which he loves and will actually get in and not just lay on, but damned if he'll stay in it when I am trying to get a photo of him using it.
It's just not happening. He did make sure to guard it while I took a photo of it however, because he's most definitely sure that it is HIS and he is NOT going to share it. Shmoo tried to raise it up a bit for me and Bri huffed at him and put his foot down on it so he could not.
I also knit a [Minecraft] slime as a Christmas Gift for a 2 year old, and it was a hit with most everyone but the recipient. This is to be expected of course, he's 2. :) Even shmoo said he was really impressed at how it turned out, which he rarely says about any of the knitting anymore.
That's it! Here's your photos.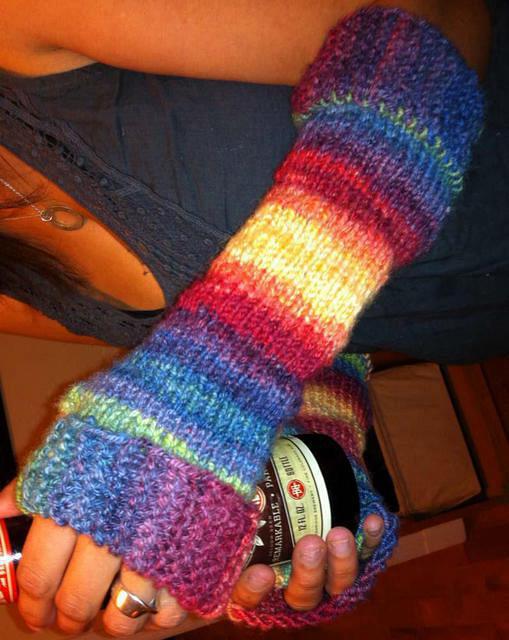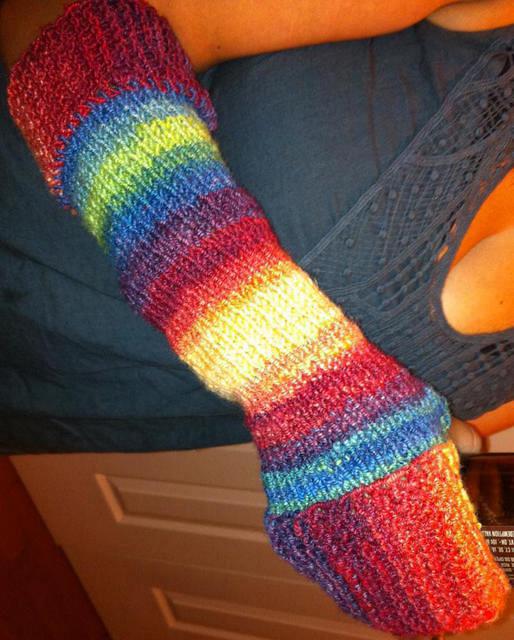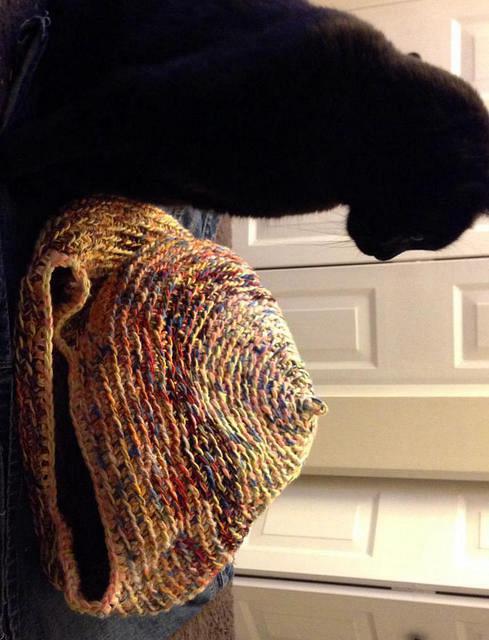 Copyright © 2012. All Rights Reserved.