My sock pal's socks are complete. I have named them Skyscraper Socks, and am very pleased over all with how they came out. There are a few things I will be tweaking for the next pair and the pattern I am writing, but the over all look has made me really happy.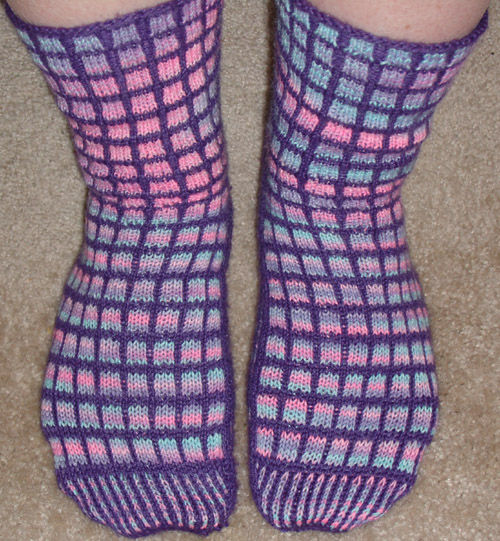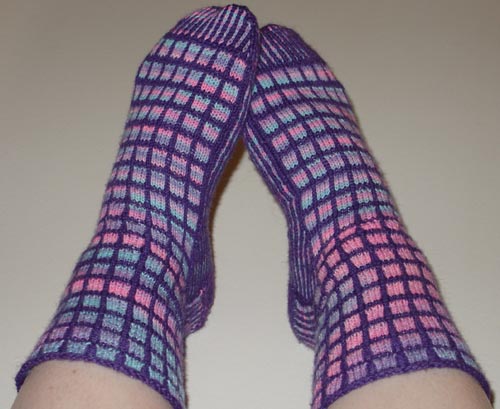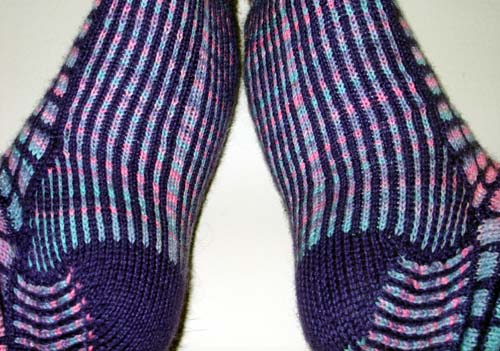 And this is what will be in the package for my sockpal when I mail them off on Thursday.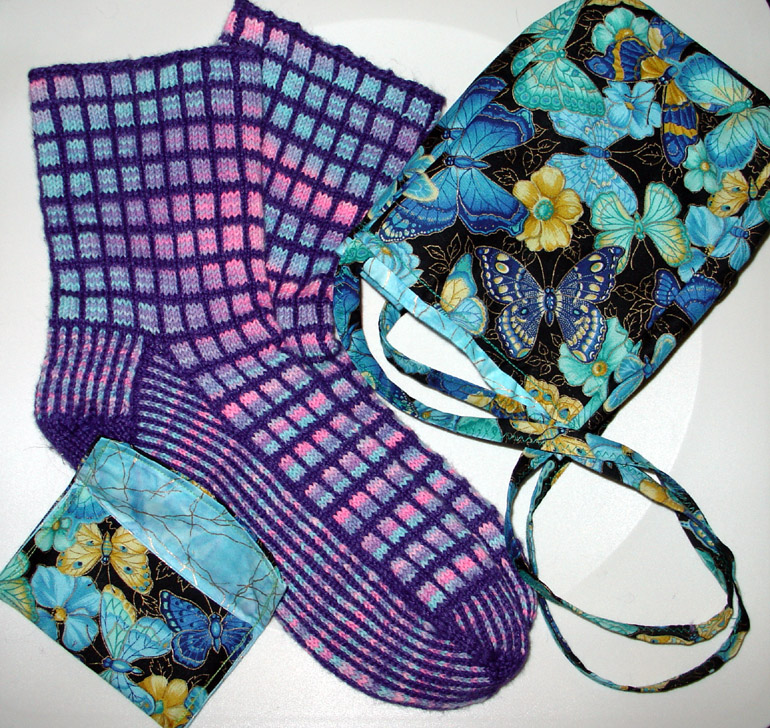 Most likely I will add a bar of soap from the last batch I made, and I will be adding the remaining yarn I used for these socks as well. That way, should they need a repair, she'll have the yarn to do it.
Most of all I hope that my sock pal will love the socks as much as I do and that she is happy with her package.