I finished up my Vivid Shawl finally. It was pretty much my only knitting during vacation just because it was easy to do while watching tv and talking to family. It's done using my handspun yarns from the fiber I got from Cloverleaf Farms at MSW a few years ago.
It's the perfect size for a scarf or a small wrap, and I have already given it to a co-worker's wife to use as easily portable neck wear that can easily be used as a warm cover for breast-feeding this winter.
4995|400
4983|400
4986|400
4989|400
4992|400
And I've started socks for shmoo with the yarn he picked out on vacation.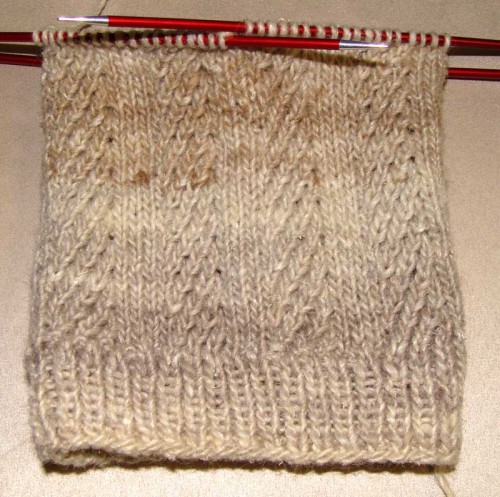 Recently: