So, I didn't post about it last year when it happened, because I knew I would not be able to handle all any comments, despite how warm and heartfelt they would have been, but Daisy died on December 6th of last year. Her kidneys gave out on her and she let me know it was time during the night before, so that morning we took her in and I held her until the end.
I still miss her, but today she would have been 17, so I feel like today is a good day to talk about her and the daisy tattoo I got this past July.
My girl was sassy, beautiful, and full of personality. Even as a little old lady she'd give you a bit of attitude now and then. She was the best cuddler, and most of her last year was spent laying on me or being held by me in some form or fashion. I knew it was bonus time, and I tried to be thankful for it and appreciate that she was still around.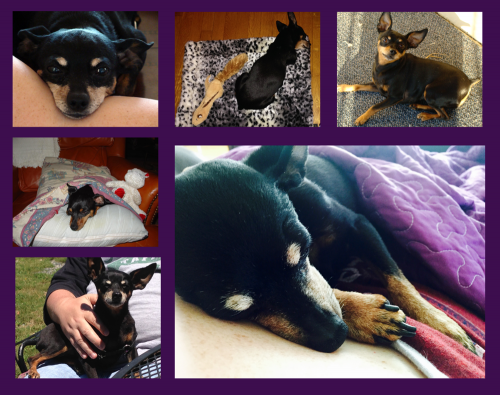 The tattoo was done by John Garancheski III at Tattoed Heart Studios in Hanover, Maryland. The end result was a combination of my ideas, the best placement for healing, and his design work. I am super pleased with the result. The footprint of her right paw (slightly evened out for symmetry) and a daisy in the tattoo were my requirements, and I chose John because he specializes in floral/mandala tattoos in black, and I liked his body of work. The entire experience was a positive one, and I love the end result. It's beautiful and unique.
Up Close: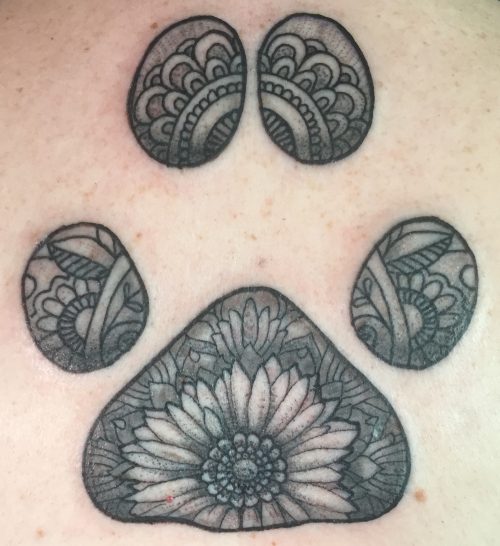 Further out: