Bolting is finished! It only took 18 months and 4 days to do it. That's not to say I was knitting that whole time. I wasn't. For instance, I started the cast off back in September, and was just under halfway through it, and it sat there for months because I hated that fuzzy shit I was using for the edging. Don't get me wrong, I like how it looks, I just didn't want to knit with it. At. All.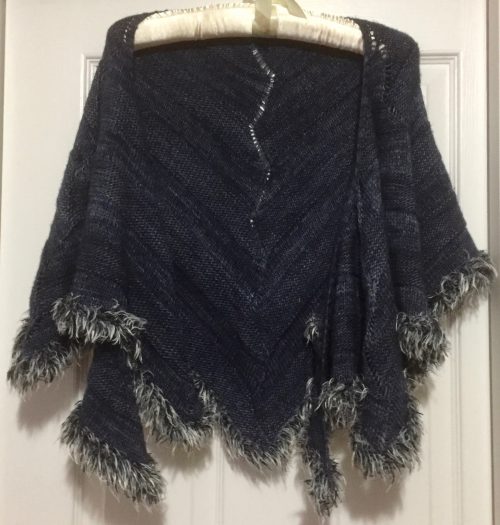 Most of the details on it can be found on Ravelry as usual. Specifically, here. And now I am onto other things. I've had a sock started in waiting I've got to work on, a mistake ribbed cowl cast on for simple mindless knitting, I want to cast on a double knit hat, and mug cozy. I'll be impressed if I managed to get all 4 of these things done by this time next year, but we'll see.
Happy Holidays and what have you!