So there's a crap load of them today….
First photos of Ufserud, including a rare photo of myself wearing it.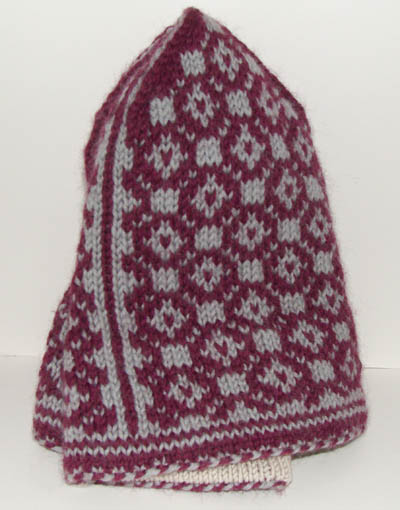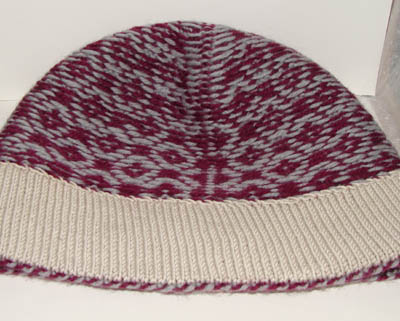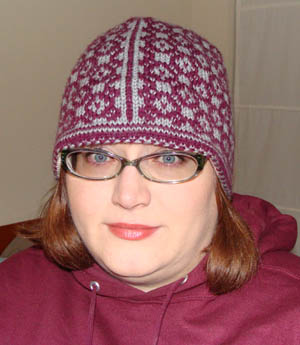 The spinning I finished last week. This is Crown Mountain Farms Pencil Roving in.. Pumpkin Patch…I think. No idea on yardage. I didn't bother to check it as I still have a good bit to spin up and add to it.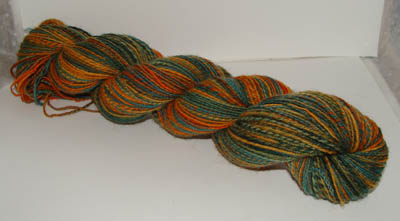 Look at these socks! Don't they look like these? Yeah, I didn't slip any knitting by you. I bought them at Target. In fact, I bought them because they looked so much like Red Herrings.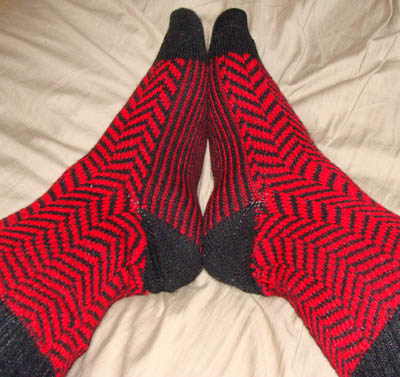 Sahara will not be done in time for this weekend. I made it sit in time out too long and there's just too much ripping back I am going to have to do in order to be happy with the end product. So I've cast on two other things instead! But I'll save those for another post.
In other random news, a little over 2 weeks ago, I got my eyebrow pierced.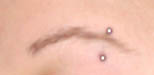 And finally, I leave you with a picture of what appears to be the cat being pervy while sitting on my pillows.