My sockpal's first sock is completed. Modeled here by me. My foot is an inch and a half wider than my pal's so, if it looks a little tight and stretched.. well, it is. Use your imagination.
The top view.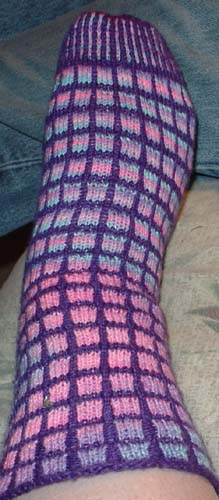 The side view.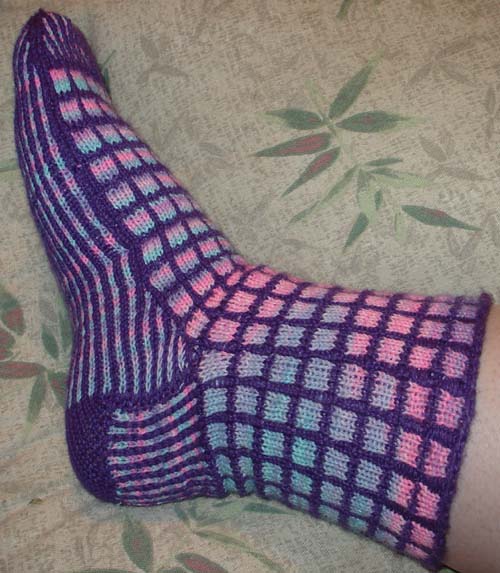 The bottom view.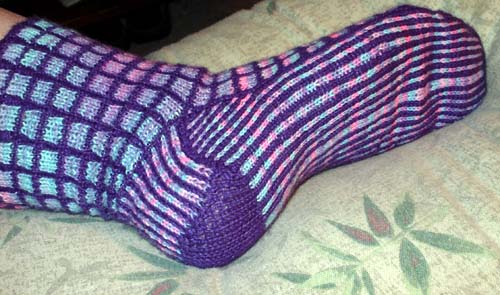 Proof I'm washing it for my pal. :)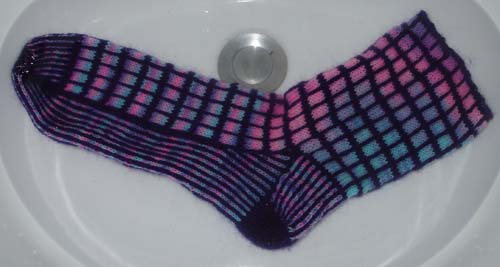 And finally, the cat stealing the dog's bed for a nap.