So last month was MSW, and I bought some stuff. Not a TON of stuff, but certainly enough when combined with what I already had that I am really quite good for a while.
Right now I am spinning on the lovely gradient blended batts I got from Caroline's Etsy shop.
But I've decide not to buy any more fiber until I've manage to spin up what's pictured in this basket here, because really, it's a lot. AND I still have 4+1+4.5 lbs of fleeces to spin and 2 alpaca fleeces to card and spin. One chocolate and one dark gray. So really, I have no business buying any more fiber. For reals.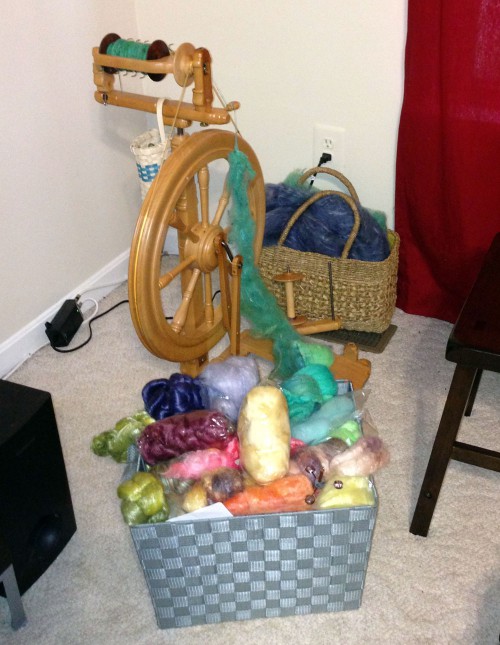 Knitwise I am currently working on two things, which I am fixing to drop for a third, but we'll come to that shortly.
I am knitting an Entrelac Shawl with Tassles in Noro Taiyo colorway 1.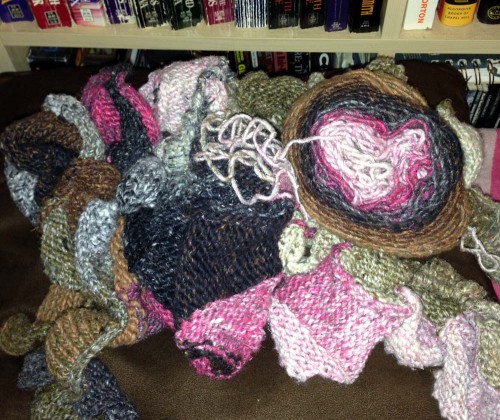 I am also working on an All the Shades of Truth in greens.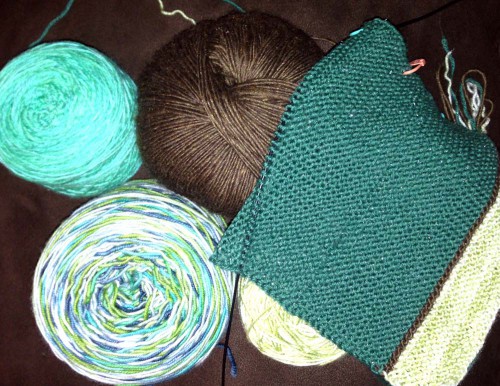 And finally, I've recently gotten a fitbit flex and I HATE the wrist thing it comes in so I am just going to knit a wristband to hold that little bastard instead. It's probably not fitbit's fault mind you. I don't wear a watch and haven't in many years because I don't like non-fabric things touching my skin especially when there is a possibility I might sweat, so I am going to knit up a wristy holder for it in some nice handspun alpaca and see if that resolves how irritated I am with the thing. Who doesn't like handspun naturally beautiful gray alpaca? Surely this will be great!
That's it! You're all caught up. Maybe more spinning results next time, especially if Tour de France/Fleece is soon like I think it is…..