While I haven't been knitting Sahara, I have still been knitting.
I ripped out my handspun mitts and added that yarn to the previously leftover handspun one row scarf I made and now have a short scarf.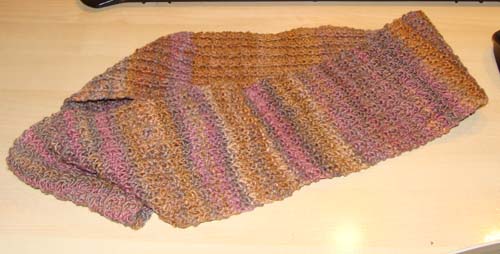 I did the same with a ball of Noro for some good mindless knitting, it's a bit short, but will make a neckwarmer if I bother to attach a button.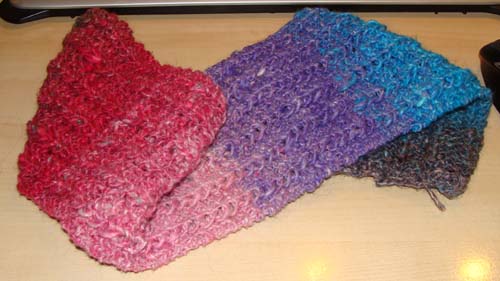 I also worked on shmoo's socks.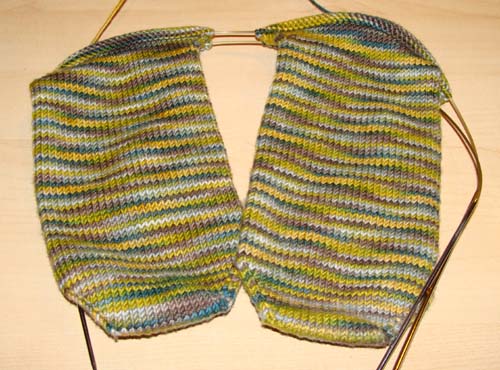 I started myself a Bea Ellis hat. Ufserud.

And finally, because my headset mic died, and I've been recording things now and then for Sage, I invested in semi-fancy mic and popscreen for voice recordings. Hopefully this will help with the quality of my recordings.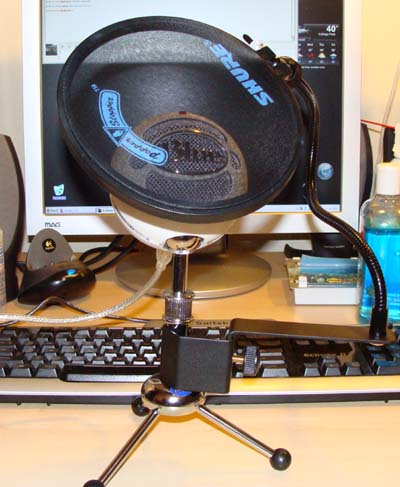 That's about it. Off to knit!