I meant to post about this last week, but I did not because life got in the way, but I'll get to that in a minute.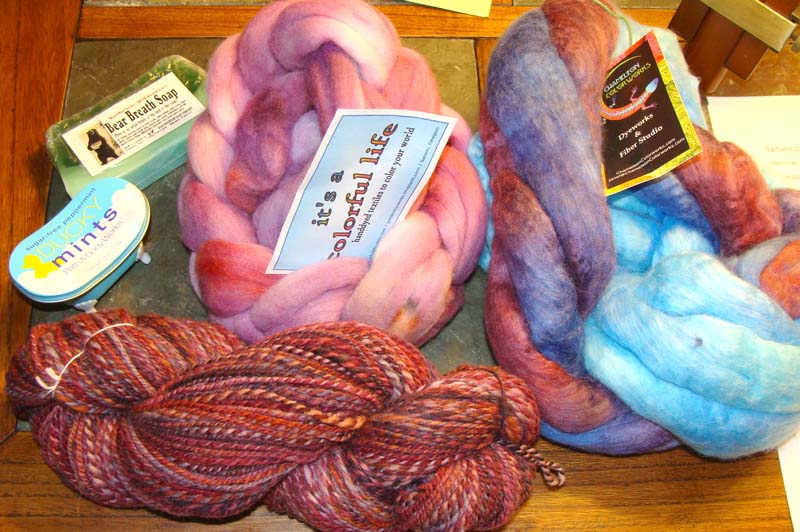 Jen was my HHHH swap pal and I received my package from her the Tuesday afternoon of my last post. She sent a some lovely 2ply hand-spun. About 400 yards (in 2 skeins) of a targhee/rambouillette/merino blend that is just so very soft. I wasted no time in casting on for a cowl as my easy travel knitting.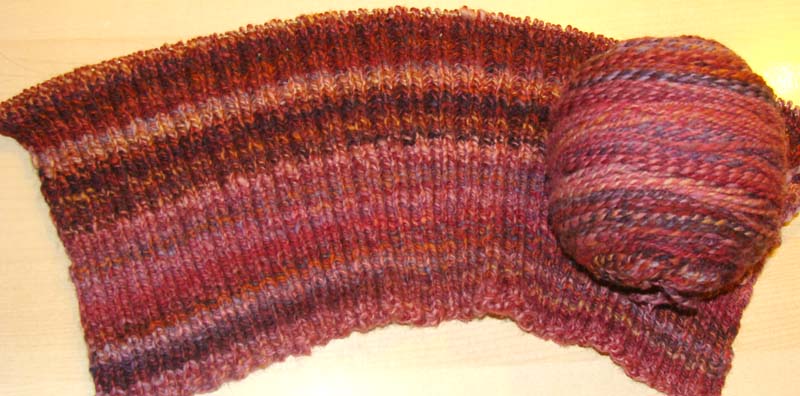 My package also contained a couple of ounces of Rambouilette dyed by Jen, and some Optim from Chameleon Colorworks (the blue on the right), that up until this swap, I'd never even heard of before. A quick check with google says that Optim is apparently a fine brushed merino, that is supposed to spin up super soft.
I also got a nice card, some mints, a soap, and a cute little set of lamb figurines that are at in my cube at work.
And now, on to the life that is happening. It would seem we are moving soon, and honestly we couldn't be happier about it. It's actually closer to work for both of us. (Which, when you consider we both drive about 5 miles each way now, it's rather impressive.) And it's wonderful. So much more space. A little fenced in back yard for Daisy, a deck off the kitchen for Bri, and an entire floor for my crafts. Ok.. I have share with the laundry area and a guest bed, but still.. Space for crafting! And entire little room just for craft storage. I. am. so. pleased.
The other part that excites me is that we'll have a computer room all on it's own. Which means the bedroom will just be for sleeping, which makes for a much more peaceful rest for both of us. So we'll spend September packing up all non-vitals and going through all our crap, and moving like crazy the month of October as well as taking vacation. So my scarce posting shall probably be even more scarce for a bit, but hopefully when the dust settles I'll have some good photos to share. :D
Recently: