Today, whilst cooking up 16 bean soup to use the remaining Christmas ham, I finished up Knitty's Calorimetry.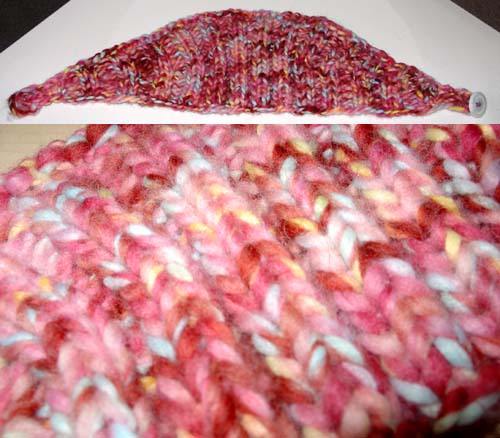 Sorry for the fuzzy pictures, but I just couldn't get a good one of the darned thing. This is the third Calorimetry I have made. The first two went to Coleen for her birthday. One was a bit largish as it was knit as written, and the second a bit smallish as an alternative to the big one.
This one uses Lion Brand Landscapes in that pink colorway. (It's unlabeled stash yarn, I have no idea of it's name.) And I cast on 60 stitches instead of the written 120. And I think I was using my US8 addis, but I'm not positive.
And here's the October Sky all balled up and ready to swatch.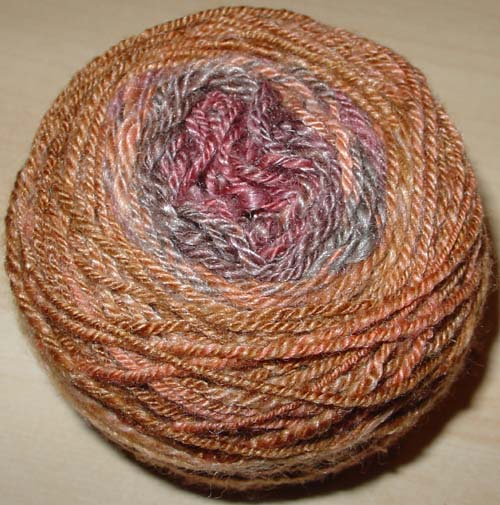 I am hoping it swatches up nicely. I am considering a pair of hand/arm warmers/mitts/fingerless glove type things. I figured I can get a small pair or one long one from this ball, and I am considering which I want. Probably the long one and then another long one from the other half of the fiber I have left.